The Best Student Accommodation in Nottingham that Every Student Should Check Out!
25th Jan, 2022
Today, the city is a cosmopolitan that is home to people from all over the world who come here in search of better living, higher education and tourism. If you are a student who has gained admission in of the many prestigious places of study in Nottingham and are looking for ideal student accommodation in Nottingham, then you have landed in the right place.
Nottingham is home to three major universities which are attended by a community of students that is 62,000 strong! Naturally, you will find thousands of student halls and student flats in Nottingham which offer comfortable dwellings to the students studying at Nottingham Trent University, the University of Law and The
University of Nottingham
. This can also mean that finding the right student housing in Nottingham can prove to be challenge if you are not sure where to look. That is why we have compiled a list of all the different student accommodation Nottingham that you need to look at when booking your accommodation.
Nottingham Student Accommodation that allows Easy Commute!
Nova
If you want to experience most of what Nottingham student accommodation has to offer, then Nova is the best bet for you. These student halls in Nottingham are situated right in the heart of the city centre, only 100 metres away from the actual location! You get easy access to some of the best attractions of the city, along with a vibrant and lively environment!
Clarendon Street
Clarendon Street is the place to be if you are looking for a central location that is not only close to all the major social venues of the city but also offers ample part-time job opportunities. Whether it is a commute to your Uni or to your work, you will always be well-connected when living at this student accommodation in Nottingham.
Student Accommodation in Nottingham that Fit Every Budget!
You can get excellent student rooms in Nottingham at this accommodation, starting at just £117 per week! On top of that, you are located only 400 metres away from the city centre, which also means that you can simply walk to get everything from groceries, stationery, toiletries, you name it!

The Glasshouse also offers room starting from £117 per week, which include everything from an in-house laundry, to large common areas, spacious bedrooms and much more! This accommodation sits at around 600 metres away from the city centre, which makes it highly connected to the rest of the city and its surroundings!
Places in Nottingham with a touch of luxury!

If luxury is what you are after, when looking for your ideal student accommodation in Nottingham, then this can prove to be an excellent fit for you. The thoughtful design and layout of the accommodation has been made keeping the student lifestyle in mind. Additionally, you will find numerous design finishes in your suites that make everyday life much easier!
By going the extra mile when it comes to your accommodation, you can drastically improve your standard of living and redefine your student experience. Vita Student Station Street is an accommodation that helps you do just that! You get fully-decked suites that are complete with their own bathrooms, kitchenettes, private living areas and more!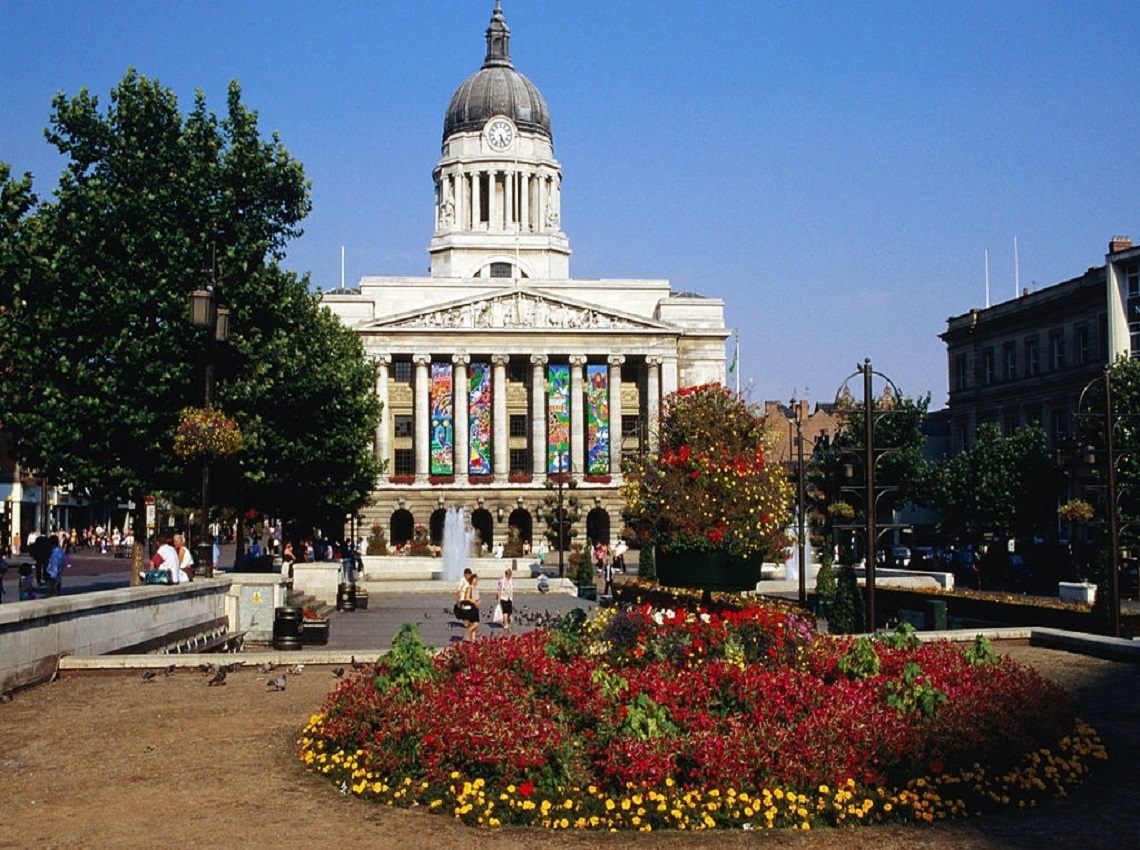 The Coach House is another Nottingham student accommodation that has been designed to maximise student contact, allowing you to find the right balance between your private life and public life. You get to cosy up with your friends at the end of a long day, prepare and eat meals together in the large community kitchens and dining areas and also create memories in the many open spaces.
If your time on your own is of the utmost importance to you and you want to experience true independence, then getting yourself a room at Talbot Street can be a great starting point. The rooms at the accommodation function as stand-alone spaces, where you get your own beds, storage spaces, bathing areas and study stations so that you can fashion your life just the way you like it.
Straits Village student accommodation offer student accommodation that promotes a truly independent lifestyle. At this place, you get to decide when and how much you would like to socialise with your fellow students. Your daily routines are dictated wholly by you, ensuring productivity and a comfortable living experience!