Choose from The Best Student Accommodation in Southampton
29th Jun, 2022
Over the past couple of years, hundreds of student accommodation have come up across the city. While it's easy to decide which university we would want to pursue our higher education at, settling for an accommodation seems like a tougher task these days. There are several factors students have to keep in mind when choosing a place to live in a new city. Safety happens to be one of the top reasons that shouldn't ever take a backseat. You'll be on your own in a new city, so, ensure the place you choose to live at is a safe neighborhood and comes with the essential safety precautions.
Here, we have boiled down the five best student accommodation options in Southampton that you must consider.
If a central location is what you're after, look no further than Queen's Gate. Not just that, Oxford Street, which is another bustling area in Southampton is located in proximity from Queen's Gate! So, a fun time is guaranteed during your stay here. Universities like Southampton Solent and Southampton University are located only a short distance away, so you don't have to invest a lot of time commuting to your university everyday! The property offers a wide range of studio options that are adorned with modern amenities for your convenience. With several facilities to make your life easier and help you settle in quicker in Southampton, your stay here is going to be a memorable one!
An amalgamation of style and comfort, Green Wood Court in Southampton lives up to its name. Its a terrific property that is packed with all the modern amenities and facilities that are needed to live a more comfortable life in Southampton. For students studying at the university of Southampton's Highfield and Bolderwood campuses, you're only a short walk away from this property. Green Wood Court offers a bunch of accommodation options that you are free to choose from, depending upon what suits you best. You'll also have several social spaces where you can interact and meet with people from different parts of the world.

Vita Student Portswood House - Southampton:

You are promised a good time at the Vita Student Portswood House in Southampton. This magnificent property sits on the River Itchen and offers some of the most spectacular views of the city. It is also centrally located, giving you the privileged of being close to all the places of student interest in Southampton! If you don't mind a short 10 minutes' walk everyday to the University of Southampton, you can enjoy a hassle-free and picturesque commute daily! The property is also very well-connected, letting you explore the other parts of the city and beyond quite easily! The interiors are vibrant and are designed to keep you from getting bored. Vita Student Portswood House comes with all the modern amenities and facilities that will ensure you have a comfortable stay here. There are a bunch of accommodation options available here, so you can choose your pick.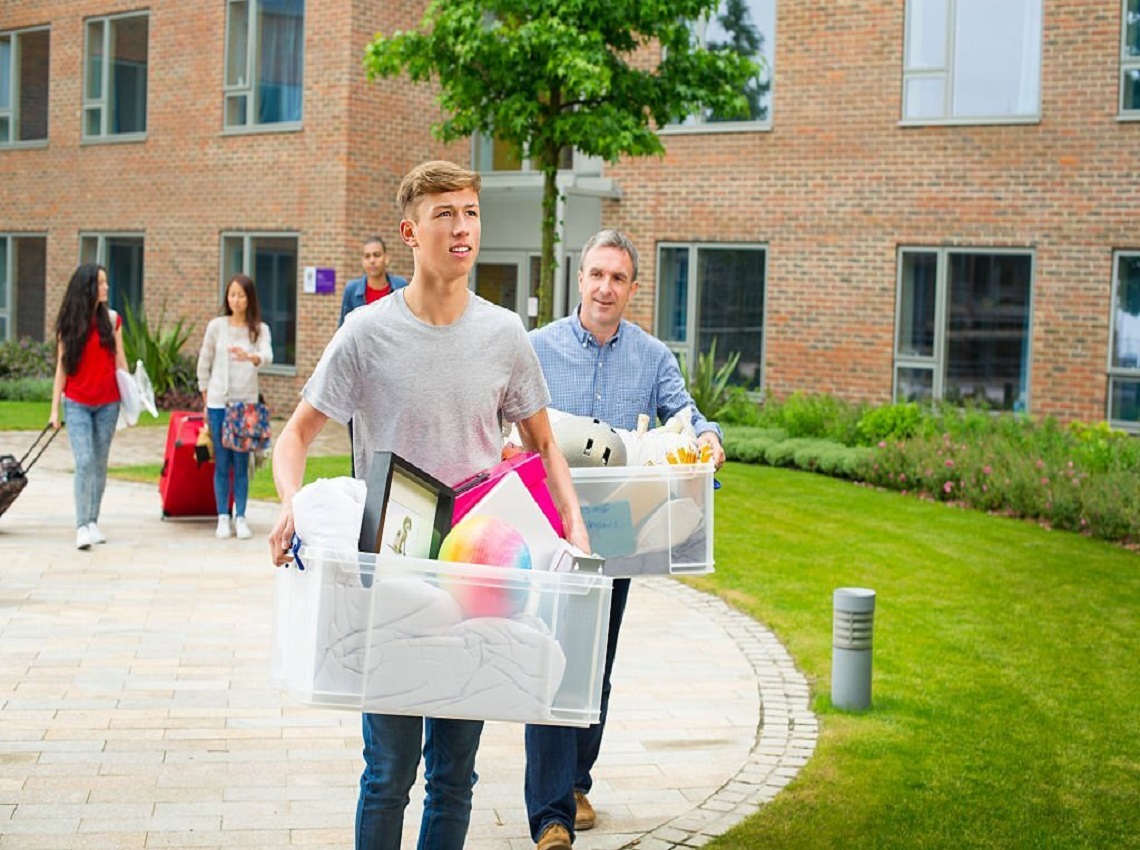 Cumberland Place

:
Live your best life at the Cumberland Place in Southampton, which is where comfort meets style. The view outside your window is going to be picturesque, so you can wake up in the lap of nature everyday. It's where you can feel a connection with nature even though you live in the middle of the city! The area is also bustling with places to eat and shop. When you're hungry, all you have to do is step out and be introduced to a range of options like restaurants, cafes and more that will spoil you. The best part about choosing to live here, apart from all the others is its proximity to the local universities. Most of them are situated at a walking distance, so you don't have to worry about wasting time commuting for long hours everyday!
Marland House

:
Choosing to live at the Marland House in Southampton will elevate your student years. The place is a wonderful mix of luxury and comfort, which will ensure that you have a good time here. With all the modern facilities and amenities at your footstep, you will be reminded of home. Contemporary styled interiors make the place even more aesthetically appealing. You also have the liberty to spruce up the space as per your liking. You will have a range of accommodation options to choose from here, so you don't have to settle. Its central location gives you the freedom to rely upon public transport to move around or get out of the city in a hassle-free manner.
We hope this list of student accommodation options will help you decide which one you should go for!