Academic Powerhouses: Universities in Coventry Edition
11th Jul, 2023
Coventry is situated on the River Sherbourne in the West Midlands of England. The Meridian Gap distinguishes it from the city of Birmingham and is situated 94 miles away from London. St. George, Dragon Slayer and Patron Saint of England, is believed to have been born in Coventry. Coventry developed England's revenue powerhouse in the Middle Ages by manufacturing a variety of manual/motor-operated vehicles and autos, including cycles and car parts.
Despite being heavily attacked by Germany during WWII, Coventry remained steeped in its vehicle manufacturing legacy, which nearly went extinct until the design and development headquarters of TATA Motors-owned Jaguar Cars was established in Coventry. After a major makeover for manufacturing development, telecommunications, and habitation, the city is still famed for its literature, history, heritage, theatre, music, and movies. The information offered will assist you in gaining a grasp of the universities in Coventry and the prospects for study, research, and work.
Why Do Students Choose To Study At The Universities In Coventry?
Coventry is a dynamic and hospitable city with inexpensive housing and transit options. Coventry, like Birmingham, has a significant international student population and is ranked in the Top 5 QS Best Student Cities Index 2023.
Lifestyle
Coventry has become an aesthetically appealing city with a modern approach to architecture as a result of the rebuilding and establishment process. Sports, country views, theatres, churches, museums, and galleries together lure a large number of tourists to the city. Coventry is known for its cultural heritage, history, gastronomy, and festivals.
Canley is a popular student neighbourhood near universities Coventry, particularly in Warwick. For those who live in the city's centre, most places are accessible by bicycle or by walk.
Opportunities
In 2022, 75.7% of the population was employed, and the regional GDP per head in Coventry was £29,608 in 2019. Numerous degrees by universities in Coventry allow you to participate in an additional year to acquire work/internship/placement experience in the UK or overseas.
Top Universities In Coventry
1. Coventry University:
Coventry University is a public research university located in Coventry, England. It is the country's fourth-biggest university and Coventry's most rapidly growing educational institution for advanced study. It provides 226 UG and 126 PG programmes in different areas of study. It is ranked 64th in the QS WUR and ranks between 801 and 1000th in the Times Higher Education Ranking 2023. The University provides facilities such as 24-hour libraries with e-learning materials and multimedia, scholarships for national and foreign students based on academic performance, sports complexes, unions, and so on. Private firms offer housing for the University.
2. University of Warwick:
It is a public research university on the outskirts of Coventry, around 3.5 miles south of the city centre. It was founded in 1965 as part of the government's commitment to increase higher education. It is ranked 64th in the QS WUR and has never been outside of the top ten institutions in terms of teaching and research excellence.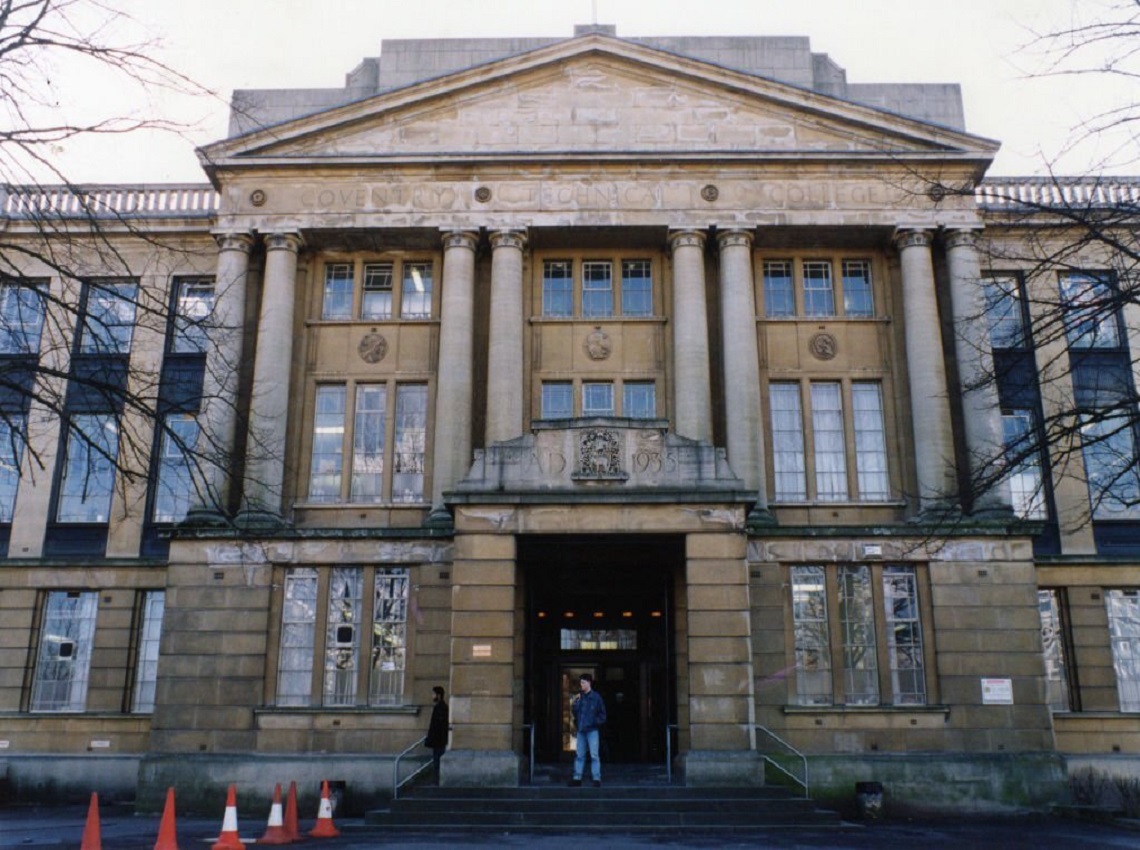 Warwick University provides over 400 undergraduate and graduate courses. Accounting and Finance, Computer Science, Law, Medicine, Arts, Psychology, Business Administration, and Management are some of the most popular fields of study. Among their alumni are recipients of the Nobel Prize, the Turing Award, the Richard W. Hamming Medal, the Emmy Award, the Grammy Award, and the Padma Vibhushan.
3. Arden University:
It is a for-profit private university in Coventry, England. The University, which was founded in 1990, focuses on sophisticated tech-oriented and blended learning alternatives, as well as problem-solving abilities. Law, tourism, graphic design, computing, information technology, and business administration are among the most popular courses offered by the university.
Conclusion
Finally, Coventry is a city teeming with exceptional universities that provide world-class education as well as numerous chances for personal and professional development. From the prestigious Coventry University to the forward-thinking University of Warwick, the city offers a varied selection of academic programmes in a variety of areas, ensuring that students find their right match.
Universities Coventry are well-known for their dedication to teaching and research excellence. They have cutting-edge facilities, renowned academic members, and a supportive learning atmosphere that fosters students' intellectual curiosity and creativity. Whether you choose to study business, engineering, the arts, or the sciences, Coventry's institutions will equip you with the tools, mentorship, and industry contacts you need to succeed.
Aside from academics, universities Coventry provide a dynamic student environment. The colleges are profoundly ingrained in the community, offering countless chances for involvement, volunteering, and personal growth. Students can participate in groups, societies, and sports teams to develop a feeling of belonging and make lifelong relationships. Furthermore, Coventry has a strong cultural legacy, with historical sites, bustling festivals, and a broad selection of gastronomic pleasures.
Furthermore, Best Student Halls may be a useful resource for students looking for accommodation near universities in Coventry. Best Student Halls has been providing services to students looking for accommodation across the United Kingdom and Australia, according to different requirements. The accommodations range from studio apartments to shared rooms and personal suites that are spacious, comfortable, soothing, and secure and are equipped with all the modern amenities and services like laundry, kitchen, gym, etc. With a Trustpilot score of 4.9 and original testimonials, we make a trustworthy platform to find a home, away from home.