Mansion Tyne
Howard Street, Newcastle NE1 2BW
View in a map
SOLD OUT
View in a map
About Halls
Spend your student years at the luxurious Mansion Tyne
in Newcastle. The interiors flaunt contemporary styled furniture with a pop of colour that will uplift your mood. Living at the Mansion Tyne student accommodation
will place you within easy reach of the local universities, so you don't have to waste time on the commute.
Spacious and comfortable, the rooms at the Mansion Tyne accommodation are designed to take care of a student's needs. All the rooms at the
Mansion Tyne
student accommodation come with large beds that promote quality sleep. The ensuite bathrooms in every room ensure your privacy remains unhindered. Ample storage is provided so your room never gets messy. The large windows let in plenty of sunlight that will brighten your days. No more procrastinating laundry days, since you'll have access to in-house laundry here. Have fun playing and challenging friends at the pool table indoors. So, you'll always have a weekend plan to fall back on! The satellite/cable TV is also available for your entertainment within the Mansion Tyne
property.
The student accommodation Mansion Tyne offers superfast wifi, so you can work on projects and assignments whenever you want. Your protection is taken care of by the 24*7 CCTV coverage and a secure door entry system, so you can enjoy a peaceful slumber. The bike storage here will ensure your bikes are safe and within easy reach whenever you need to take them out. All the bills are included in the final rent, so you won't have to incur any additional charges here.
Interested in knowing more about the services offered at Mansion Tyne accommodation? Get in touch! We would be happy to help you.
Property Amenities
Wifi
Bike Storage
CCTV
Vending Machine
Laundry
Pool Table
Satellite/Cable TV
Cinema
Content Insurance
Social Events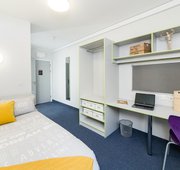 Classic Ensuite
Great value for money with a small double bed alongside an en-suite bathroom, study area and ample storage. Shared kitchen/living room with cluster flats ranging from 4-15 beds per flat. Room approx 14sqm.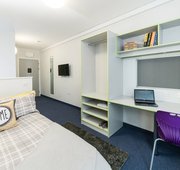 Premium Ensuite
All our usual features set in a roomier setting – with a small double bed alongside the en-suite shower room, study area, ample storage with the addition of your own flat-screen TV and use of the shared kitchen/living room. Room approx 17.9sqm.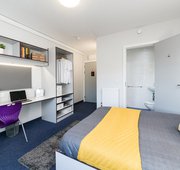 Deluxe Ensuite
Fully-furnished as per the Classic ensuite, but now with a full-sized double bed. Room approx 18.5sqm.
No Contracts Available At Present.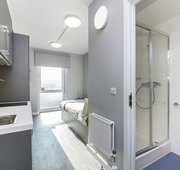 Classic Studio
Classic studios contain a small double bed, ample storage, study area, flat-screen TV, ensuite bathroom and a private fully fitted kitchen. Room approx 14-15sqm.
Premium Studio
Premium studio has all the same great features as a Classic studio, however has a bigger floor space of approx 15-18 sqm.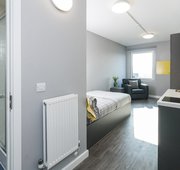 Deluxe Studio
The deluxe studio is the complete package, with your very own kitchen dining area, small double bed and flat-screen TV. Room approx 18+ sqm.
1 Bed Apartment
Our one bed apartment is a self-contained flat with a separate bedroom containing a full-sized double bed, study area and ample storage. The fully fitted kitchen / living area is separate from the bedroom with a lounge area and flat-screen TV. Room approx 35sqm.
No Contracts Available At Present.