The Ultimate Guide To The Best Bank Accounts In The UK For Students, 2023
19th Jul, 2023
When you decide to pursue higher education one of the most challenging aspects is dealing with your finances. For most students, it may be the first time they would be dealing with their finances all by themselves. It often creates a dilemma in the minds of students with the multiple options available and offers that banks provide. Students must find a bank that suits their needs and that they are comfortable with in the long run. As the markets have loads to offer and it could get confusing as a new student, we are here to assist you with finding the right bank account for your needs.
We have a well-curated list of the top banks in the UK for international as well as local students for the upcoming academic year.
Choosing The Ideal Student Bank Account
A student bank account focuses on services for students, offering benefits like interest-free overdraft facilities and free promotions. Students need to provide adequate proof as per the rules and regulations set by the bank to confirm their academic status.
Navigating Bank Promotions with a Critical Eye: Banks tend to offer savings cards, cash rewards, and travel discounts. Consider long-term benefits over short-term benefits to have a fulfilled banking experience in the long run.
Maximize Your Financial Flexibility: During your term as a student, banks offer overdraft facilities at 0% interest rates. This is the best way to borrow money interest-free and make the most of the overdraft facilities.
Mastering Overdraft Repayments: The overdraft facility is interest-free, but be mindful of how you plan to pay for it once you have graduated. Understand the terms and conditions for repayment beforehand.
Prime Student Bank Accounts For 2023
As the academic year is almost here it is time to set up your student bank account. You can go through the following information provided by us to make a conscious decision and choose the right bank account for yourself. We have listed the offers and incentives various banks have to offer.
The Following Are The Best Student Bank Accounts For The Academic Year 2023 - 2024
1. HSBC Student Bank Account:
HSBC offers an interest-free limit of up to £1000 when you apply for a student account. This amount ranges from £1000 to £3000 irrespective of the year you are in.
They also offer a 1-year subscription to Headspace and £100 credit as soon as you open your student bank account as an incentive.
2. Santander 123 Student Bank Account:
Santander 123 student bank account offers the following interest-free overdraft facilities to students:
1st Year to 3rd Year - £1500
4th Year - £1800
5th Year - £2000
If you hold a good credit rating you will get the entire £1500 credit once you apply. However, you need to deposit £500 to get this facility.
If you are going to use the train service often, their sign-up incentive is very attractive as they offer the four-year 16-25 railcard, worth £100. The bank also offers various cash-back offers which you can take advantage of.
3. Nationwide Flex-Student Bank Account:
The interest-free overdraft facilities at Nationwide flex-student are as follows:
1st Year - up to £1000
2nd Year - up to £2000
3rd Year - up to £3000
However, the prerequisite is a £500 deposit each term. This bank is highly recommended to students as it offers one of the largest overdraft facilities in comparison to other banks.
The current sign-up incentive is a £100 bonus if you make a minimum £500+ deposit in your student bank account on or before the 16th of December.
4. The Co-Operative Student Bank Account:
This is another great option for students in the category of student bank accounts. They offer 0% student overdrafts starting at £1400 which can increase ahead as per student requests.
If a student uses the overdraft service, they gain an extra year after graduation to pay off the amount at 0% interest.
You need to deposit £300 within the first 28 days of creating the account to be eligible to use the full overdraft facility. This £300 needs to stay in the account after creation for at least 48 hours before it is utilized. There are no sign-up incentives attached but students claim they usually get the entire overdraft amount as per their ads.
5. TSB Student Bank Account:
TSB student bank account is another bank with outstanding services for students.
They offer a tiered 0% overdraft facility which goes as follows: £500 for the initial 6 months, it goes up to £1000 in the next 3 months, and extends to the entire £1500 post that.
It is important to have a good credit score, once you have a good credit score you can always request the bank to increase your overdraft limit.
TSB offers 5% interest for balances up to £500, they do not provide any other sign-up incentives for now.
6. Natwest Student Current Bank Account:
Natwest student's current account offers a £2000 overdraft limit. They have a tiered structure of overdraft facilities as well.
In your 1st year, you receive £500 as a limit which increases to £2000 in your 2nd year. If you continue in your 3rd year you are eligible to request an overdraft limit of £3250.
For the upcoming academic year, they have two sign-up incentives:
A Tastecard which has a 4-year validity offers discounts up to 50% or 2-for-1 meals at over 6,000 UK restaurants, cinema discounts, and much more.
Students usually opt for the Tastecard as it is worth around £140 and has a validity of 4 years.
7. Barclays Student Additions Bank Account:
Once again, Barclays is one of the oldest and most sought-after banks in the UK providing various benefits to students.
They offer a tiered overdraft facility to students, starting with a £1000 limit in the 1st year, which goes up to a total of £1500 for the 2nd and 3rd years.
If you are looking for an increase in the overdraft limit, you need to get in touch with the bank and possess a good credit score as well.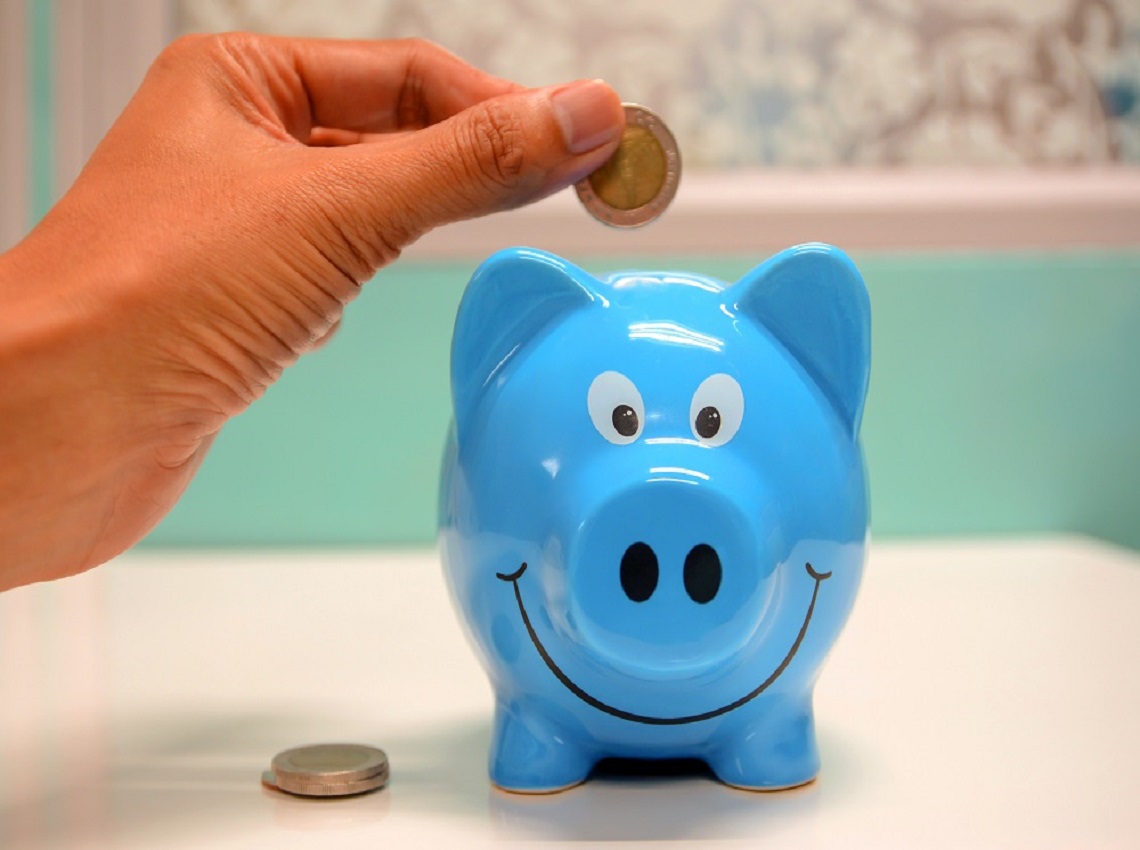 They offer a 1-year free subscription to Perlego as a sign-up incentive. Perlego is an online library that comes in handy to students when they are preparing for their thesis and dissertations.
8. Royal Bank Of Scotland Student Bank Account:
The RBS student account offers various incentives to students such as the 4-year Tastecard and 0% overdraft facilities. They encourage students to apply for a 0% overdraft facility for £2000 (£500 in the 1st term).
The overdraft facility has a limit of £2000 in the final year, but you have a better chance of getting this approved limit in comparison to other banks. A £750 deposit every 6 months is the criteria for obtaining the overdraft facility. Additionally, you need to make a minimum of 3 transactions every month to continue being eligible for the overdraft facility.
You will be eligible to receive a sign-up incentive of a 4-year Tastecard or £80 cash credit.
9. Halifax Student Current Bank Account:
Halifax student bank account advertises a £1500 overdraft limit for the 1st year but there is no surety that the entire amount gets approved.
Students can always explain their case to the bank for an increased overdraft limit based on their credit score.
Halifax students' current bank account provides a 15% cash-back offer for payments made through their debit cards. However, they do not offer any other significant sign-up bonuses.
10. Lloyds Student Current Bank Account:
Lloyds student current bank account offers a tiered overdraft structure to students. The tiered structure goes as follows:
1st Year to 3rd Year - £1500
4th Year to 6th Year - £2000
Lloyds is a favored option for students with an average to poor credit score. The bank offers a 15% off with everyday offers with select retail stores in the UK.
Banking Across Borders: Student Bank Accounts For International Students
Being an International student coming to the UK for further education you need to evaluate banks with a different approach. International students are not eligible for overdraft facilities and sign-up incentives. The facilities and free promotions mentioned above are valid only for UK-based students.
As an international student, you will have to provide the bank with a few documents to open a current or student bank account.
The following are the documents that you will need to provide:
Valid student visa
Student ID and acceptance letter from your UK university
Current passport
Proof of address in the UK
Current bank account statement from your home country
The Following Are The Top Recommended Banks To International Students:
1. Nationwide Flex-Student Bank Account:
Nationwide is one of the few banks which is available to both local students and international students.
Sending and receiving money from any part of the world is easy due to no additional fees applied to it. You need to book your student accommodation before applying for a bank account here as they need adequate proof of address.
2. HSBC Bank Account:
HSBC has a stellar reputation and promises to host international students as well as local students.
They do provide an overdraft facility, but as this is not a specific student bank account it will not be interest-free. You can send money to any other HSBC bank account or EEA bank accounts for free. There is a £4 charge to send money to other countries in other currencies.
Receiving money in your bank account comes with a cost of around £6 to £8 for amounts over £100 depending on the source from where the money is coming in.
It is easy to open an account in the UK at HSBC if you have another HSBC account in any other country.
3. Natwest Select Account:
The Select account offers an overdraft option that is free to use, they do not have any specific requirements such as monthly fees, etc. The fees for international transfers are low from other banks and are usually charged only if you need to send money at very short notice.
4. Barclays Student Additions Bank Account:
Barclays has a facility where international students can apply for their normal student bank account. They provide a 0% overdraft facility limit of £3000 in your 3rd year of university. Additionally, you get a free subscription to Perlego for 1 year which is an online library.
International transfers from different countries or currencies cost around £8 for amounts over £100.
5. Al Rayan Personal Current Account:
If you are someone who is looking for a Sharia-compliant bank account this is your go-to bank. If you are an international student and do not have a permanent address in the UK you will need to pay at least £20 per month to maintain this account.
Transfer fees here differ for different countries and currencies, they are usually higher than other banks. You can receive money without any fees from any currencies in the world.