Leeds Calling: Why Leeds is a Great Choice for Students
19th Aug, 2023
There is plenty to do in Leeds for students. Whichever walk of life you come from you will always find comfort and develop a sense of home away from home in the city.
Sports and Clubs
If you are someone who loves sports then you are in for a treat. You can visit Elland Road, the home stadium of Leeds United Football Club. You can also visit Emerald Headingley Stadium where you can witness the Leeds Varsity game between Leeds Beckett and the University of Leeds every year.
If you are into cricket then you can visit the cricket stadium which is home to the Yorkshire County Cricket Club. The Leeds student community also hosts weekly runs at Hyde Park.
Things to do in Leeds
Leeds has ample things to do, as a student, these options won't hurt your pockets. You can spend time with your friends and know more about the rich history and culture the city has to offer. You can visit Leeds Art Gallery, Leeds City Museum, and The Tetley Gallery. The best part is that all of these have free entry for students.
Love cinema and watching shows with your friends? The city has you covered. There are plenty of cinema options throughout the city of Leeds. You can go along with your friends and watch a movie at The Hyde Park Picture House. This is the last gaslit cinema house in all of the UK.
Shopping in Leeds
Just like there is so much to do in the city, if you are a shopping enthusiast then you are in the right place. You can visit the Trinity Center which is the city's go-to for shopping. here you can find major brands from all over the world. Short Press is a cute plant shop that's out of the city center but promises great service. If you are looking for an all-inclusive experience then Corn Exchange is a great option for you.
Nightlife in Leeds
Leeds is well known for its most famous pub crawl called the Otley Run (your student accommodation in Leeds usually hosts this event for you). If you are looking for cheap eats and drinks with your friends then The Library and The Dry Dock are good options for you.

In all of North UK, Leeds is known to have the best night outs. There is something for every person to do. You can visit Bongos Bingo which will be the most interesting Bingo you have ever witnessed.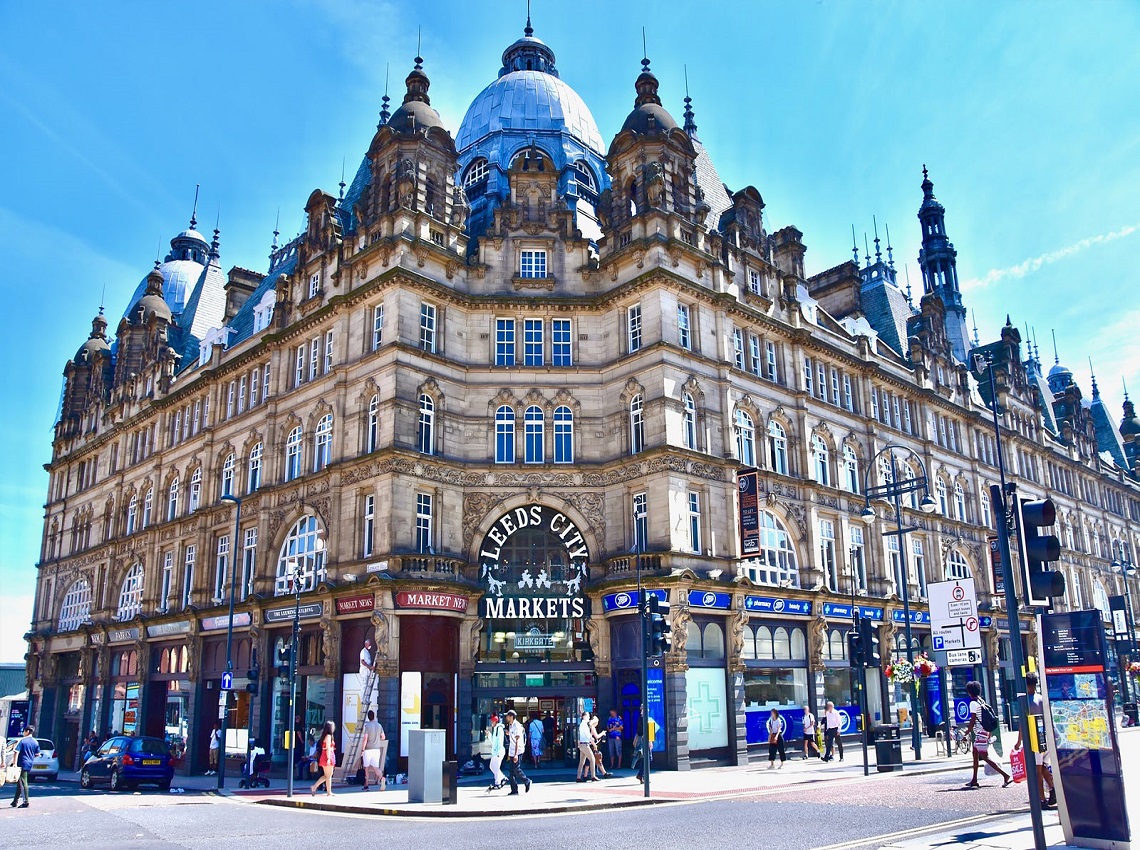 When you are deep into the night and looking for a takeaway, Crispy's Takeaway is a legendary location. They offer a great range of kebab options to students. You can also opt to spend nights at Fruity which is a night club specifically for students in Leeds.
Food and Drinks in Leeds
Bakery 164 is the holy grail for food in Leeds. This place has to be on your list and you need to visit it no matter what. You will be impressed by the quality and complex flavors the place has to offer. The least you can do is get a sandwich from here.
Bakery 164 is located exactly between Leeds Beckett University and The University of Leeds. It is a student-famous spot for afternoon lunches. Look out for the Belgrave Feast which takes place every second Saturday of the month.
If you are looking for amazing coffee and conversations with your friends then LS6 is an amazing spot. Laynes Espresso and Kapow Coffee are great options too. These are some of the most Instagrammable cafes in the city.
We hope our above article about the city has given you a fair idea about everything there is to do. Make sure you look for student accommodation in Leeds that is close to all the hustle of the city. This will help you get a true idea about the city. You can always get in touch with our team at Best Student Halls to know more about student accommodation in Leeds and the booking process.