Exploring the Best Universities in Leeds: Top Courses, Accommodation, and Rankings
5th Aug, 2023
Are you thinking of pursuing higher education in the vibrant city of Leeds, United Kingdom? Look no further, as Leeds has some of the best universities in the country, offering a range of courses and excellent student experiences. In this blog, we will explore the top universities in Leeds, their outstanding courses, nearby accommodation options and each of them.
University of Leeds
The
University of Leeds
has ranked high in the list of the best educational institutions in the UK. Known for its academic excellence and involvement in research, the university offers a wide range of courses across programmes. It consistently ranks high on national and international rankings which proves to be the testament to its quality of education and student satisfaction.
Top Courses
The University of Leeds is renowned for its many programs, but some courses really stand out:
Business and Management: Renowned for exceptional business leadership, Leeds City Business School offers innovative programs to equip students with the skills they need to succeed in the corporate world.
Medicine: The University's School of Medicine is highly regarded for its advanced research and comprehensive medical programs that produce skilled health care professionals.
Engineering: The Faculty of Engineering provides an excellent platform for aspiring engineers, offering courses that combine theory and practice to prepare graduates for future engineering challenges.
Ranking
The University of Leeds consistently finds a place in the top 100 universities worldwide. Its commitment to research, teaching excellence and student support contributes to its stellar reputation.
Leeds Beckett University
Leeds Beckett
University, a leading new institution in the city, prides itself on offering practical and career-focused courses. With its strong emphasis on employability, the university prepares students for real-world challenges, ensuring that they are prepared to excel in their chosen fields upon graduation
Courses
Leeds Beckett University excels in many accredited courses in their industry:
Sports Science: The University's Carnegie School of Sports is highly regarded for its sports science and graduate training programs that make significant contributions to sports and fitness.
Architecture: School of Art, Architecture and Design provides aspiring architects with the knowledge and skills needed to create innovative and sustainable design.
Media and Communication: The University offers a comprehensive media program that nurtures creativity and prepares students for a dynamic media environment.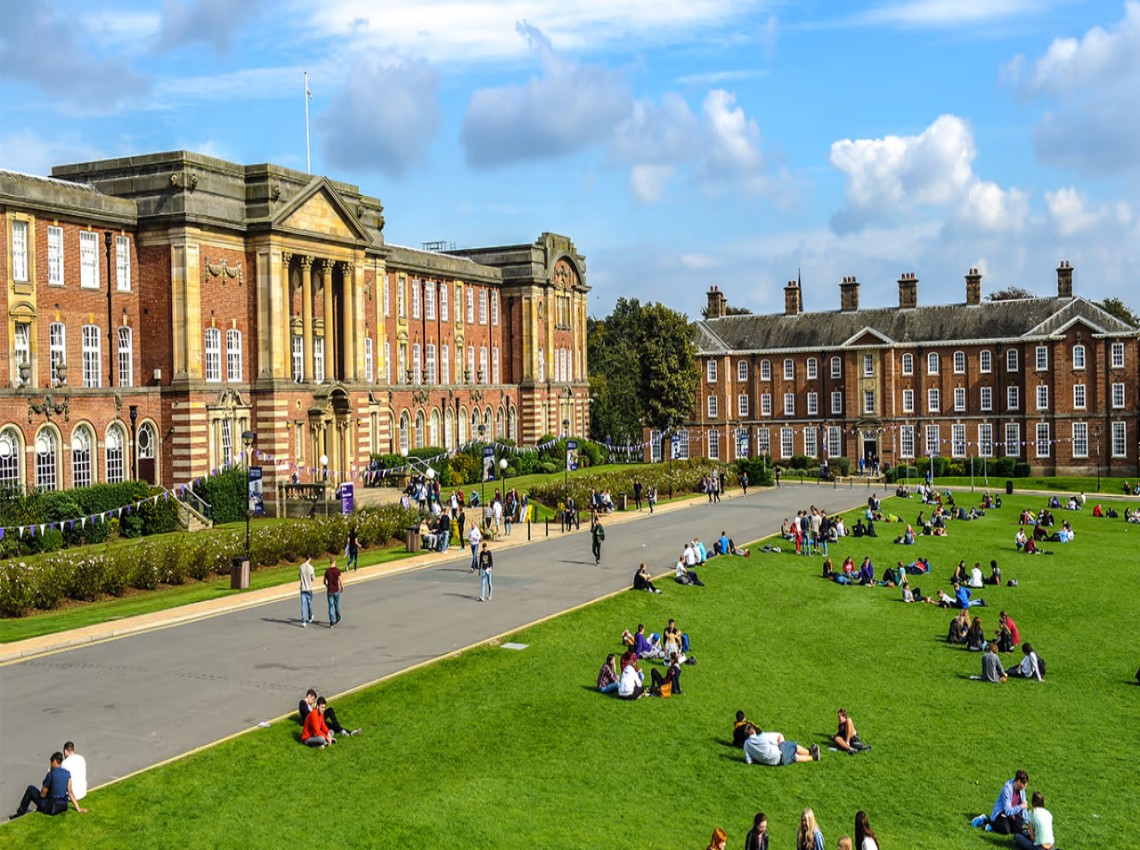 Ranking
Leeds Beckett University consistently tops national competition tables for work completion and student satisfaction, demonstrating its dedication to providing a quality learning experience.
Leeds Trinity University
Leeds Trinity University
is distinguished by its focus on teaching and learning. With small class sizes and individual support, the university provides students with an environment that fosters academic and personal growth.
Courses
Leeds Trinity University runs programs that prepare graduates for meaningful careers in:
Education: The University's School of Education is known for its teacher training program, which produces outstanding teachers who are shaping the future of education.
Journalism: The Center for Journalism offers industry-specific courses that equip students with multimedia skills and journalism skills.
Psychology: Psychology programs provide students with a deeper understanding of human behavior and psychological processes, preparing them for a variety of careers in psychology.
Ranking

Despite its small size, Leeds Trinity University has been praised for teaching excellence and student satisfaction, helping to achieve respectable rankings in research.

In conclusion, Leeds is an exceptional place to go to university, with some of the best universities in the UK. Whether you choose to train at the prestigious University of Leeds, the career-focused Leeds Beckett University, or Leeds Trinity University, you are sure to receive a world-class education and vibrant student experience. With plenty of student accommodation available near each campus, it's easy to find the perfect home away from home. Therefore, let us go ahead and embark on this exciting journey of learning and personal growth, and let the vibrant city of Leeds be your guide to a better future!